Breakfast, Elevenses and Afternoon Tea
March 1, 2023
Becoming A Business Partner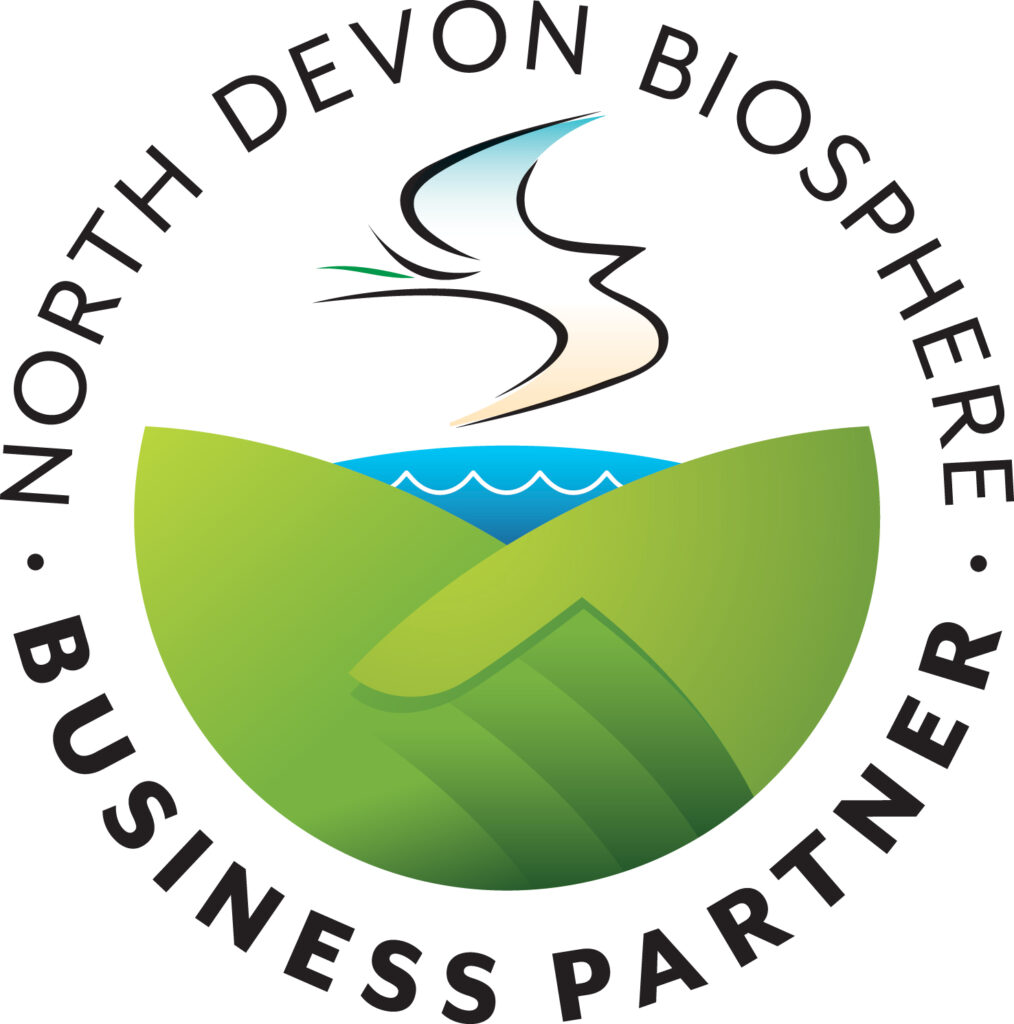 As a business nestled between the Exmoor National Park and some of the UK's best-loved coastline, we have become increasingly aware of our envirnmental impact. In light of this, we are delighted to announce that we have now entered a North Devon Biosphere Partnership!!
UNESCO's North Devon Biosphere is an organisation striving to improve the relationship between nature and people to protect and restore areas of the biosphere that need their support.
Why Is This Important To Us?
Of course, being a quality hotel is our primary focus at The George. That being said, we know that our environmental impact matters! There are numerous reasons this partnership is significant – not least because our team live and work in the biosphere. We want to make a positive difference; locally and further afield. As a business, we want to ensure that the biosphere is maintained and restored for future generations to enjoy.
Our wonderful guests and local community also relish in adventures to the beach and country walks. A number of guests express enjoying the local scenary and the diverse nature that they can spot here. By partnering with The North Devon Biosphere, we can seek opportunites to broaden the biodiversity of the local area. From different bird species to small mammels inhabitting the hills of Exmoor, we're keen to support the wildlife around us.
We also recognise that each small change made is worth making. By teaming up with fellow Biosphere Business partners and learning from the organisation, we will begin to see significant shifts in the way nature here can thrive. When we all come together, amazing things happen.
What Will The George Be Doing For The Biosphere?
While we are still finalising the details of our pledges for nature, a number of prospective projects are in motion!
We have made a small number of changes to our internal operations that take our environmental impact into consideration. The George is also endeavours to partner with the Friends Of South Molton Community Woodlands Group. We hope to see how we can best invest in the woodlands (most likely with additional provisions for the local wildlife)!
The George is hugely excited to see where this Partnership takes us – and we very much hope you'll come along with us for the ride.