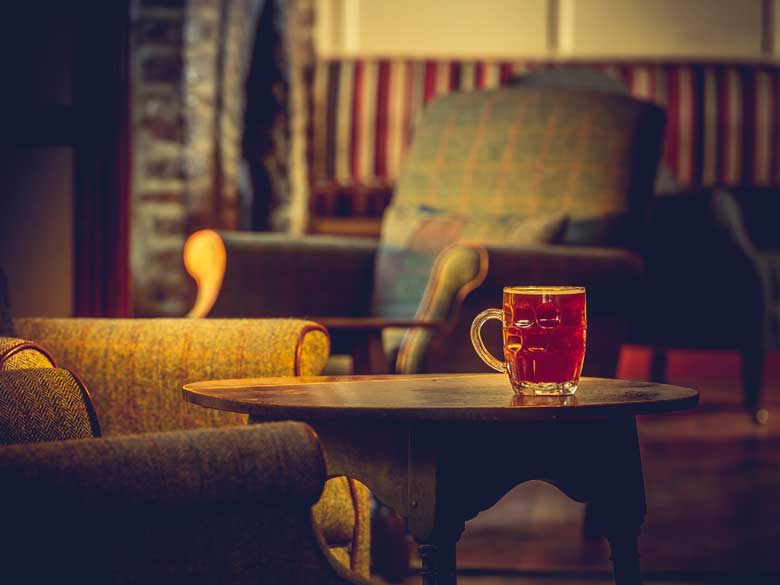 The Bar at The George
With a warm and inviting atmosphere, the bar is the perfect place to unwind after a busy day of exploring North Devon. It is a great spot for enjoying a drink with family, friends or colleagues, especially in front of the roaring fire in the colder winter months. Alternatively, bring your book or laptop down, and just enjoy being in space that we have designed with you in mind (whether you're staying with us, or you just fancy popping in)!
Serving delicious coffee, as well as a selection of soft and alcoholic beverages, there is a cosiness to The Bar at The George. You can enjoy a selection of ales such as Doom Bar, Thirst of Many (GT Ales) and Mainbrace. If spirits are your thing, we've got Wicked Wolf Gin, made right here on Exmoor, Salcombe Gin, Atlantic Gin and Black Cow Vodka, all carefully selected from the best local distillers, in addition to national favourites that you'd expect to find at the bar.