Join us at The George and enjoy the Performing Arts excellence of The Plough Arts Centre.
Bringing you live music performances through to stand up comedy, enjoy a feel good performance in the comfort of our hotel.
Want to know what performances we have coming up?
---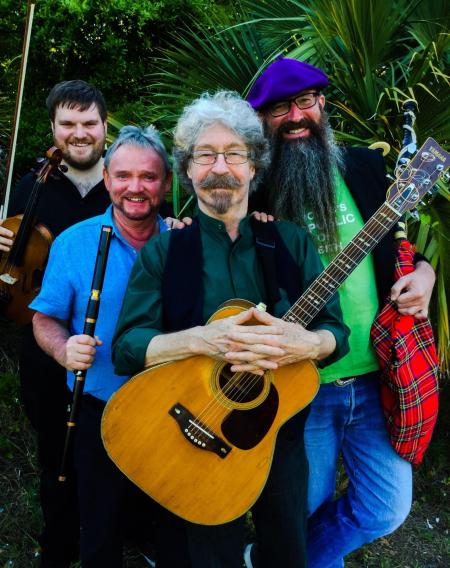 Friday 15th November 2019 ~ 8pm - The Tannahill Weavers
Traditional Celtic music at its best! With fire-driven instrumentals, topical songs, haunting ballads and a good dose of humour, the variety and range of the material they perform is matched only by their enthusiasm and lively Celtic spirits.
Running time 120 minutes
Tickets can be purchased by cash only from reception at The George or
Click Here to Book Tickets Online
Full £12 
Plough Supporter: £10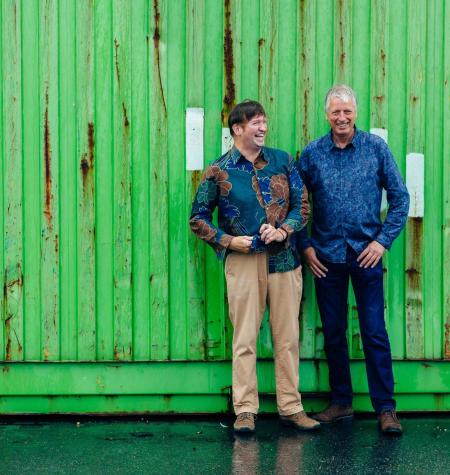 Thursday 28th November 2019 ~ 8pm - The Hut People
Taking the audience on a musical journey around the World, English instrumental duo The Hut People(Sam Pirt and Gary Hammond) have firmly established themselves as one of the best-loved and entertaining acts on the UK folk scene today. Mixing global rhythms with folk tunes from Quebec to Spain, Scandinavia to Sussex and everywhere in between, this is a quirky celebration of our rich musical heritage – and it works so well!  This is a show like nothing you've ever seen before – expect feel-good dancing tunes, audience participation, step dancing, Quebecois foot-percussion (whilst playing the accordion!) and humour aplenty.
Running time 120 minutes
Tickets can be purchased by cash only from reception at The George or
Click Here to Book Tickets Online
Full £12 
Plough Supporter: £10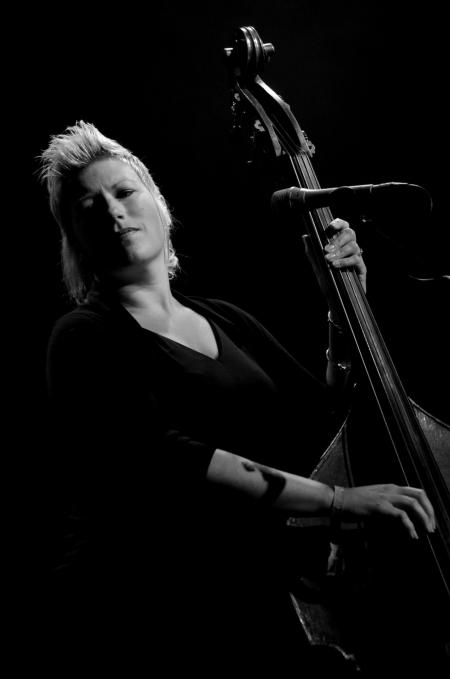 Saturday 1st February 2020 ~ 8pm - Miranda Sykes
Building on the success of her Borrowed Places tour, Miranda Sykes is back with a completely new project: Behind The Wall. Where 'Borrowed Places' opened a window into the past, explaining where she had been, physically & spiritually, 'Behind The Wall' is a Roller Coaster Ride exploring where we are going; Miranda, you, me, all of us. What does it mean to be human today, living in our communities & societies & where will our actions lead us? Powerful and hard-hitting but also poignant & beautiful, this show gives us all a chance to reflect & maybe even empower us.
Running time 120 minutes
Tickets can be purchased by cash only from reception at The George or
Click Here to Book Tickets Online
All £13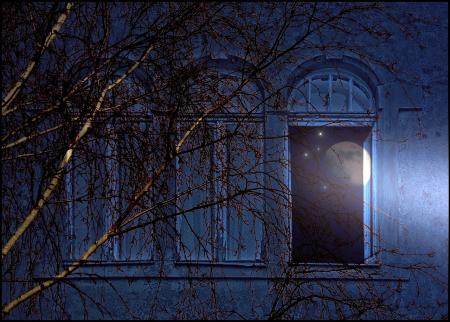 Thursday 27th February 2020 ~ 7.30pm - Haunted History Tour
A walking tour sharing fascinating true stories of the local murders, working girls antics, the ghosts and workhouse tales of old South Molton... then back to The George for refreshment and cakes, while perusing documents and photos related to the tour.
Tickets must be purchased in advance.
Running time 150 minutes
Tickets: £12 must be purchased in advance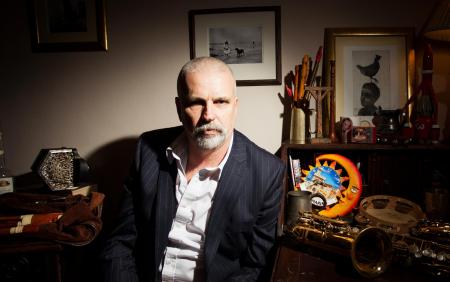 Friday 6th March 2020 ~ 8pm - Paul James & The Drowned Lovers
Paul James - vocals, saxophone, bagpipes, keyboards. Fiona Barrow - violin, keyboards. Emma Holbrook - drums, percussion. Victor Nicholls - electric guitar, electronica. Jo Wadeson - bass guitar.
Paul's solo album The Drowned Lover and Other Dark Tales draws on his love of traditional folk songs with strong stories and his ability to bring all kinds of musicians and influences together in striking ways. The band build on that, drawing on folklore, world music, indie rock, funk and jazz to make a glorious sound that veers from quiet acoustic textures to full-blooded rock and electronica. Live they play everything on the album and a few surprising cover versions about life, death, joy and disappointment.
Paul James is a singer and musician from Newbury. He also plays with folk legends Blowzabella, European band Evening Star and the folk dance band The Playford Liberation Front. He composed and performed the music for the critically acclaimed "Comus" at Shakepeare's Globe Theatre, London in 2016 and you occasionally hear his music on TV and in film documentaries.
Jo Wadeson began playing bass at the age of 14 in the pubs of Derbyshire. Since then she has gone on to perform and record with  many international artists including The Waterboys, Grace Jones, Thea Gilmore and Beth Orton.
Fiona Barrow is a Bristol based violinist who trained classically until she defected to follow her love of traditional and world music and theatre.  She has worked as street performer across Europe with Tragic Roundabout, Fiasco di Casino and Swervy World and toured with the Doppelgänger Gypsy Orchestra. Her theatre work includes stints with Kneehigh Theatre, Travelling Lights award- winning show ʻInto The West' on Broadway and the critically acclaimed 'Comus' at  Shakepeare's Globe with Paul James. 
Emma Holbrook is a drummer, percussionist and film maker based in Bristol. Being passionate about all kinds of music, she plays everything from swing to funk, soul, blues, folk and flamenco. She also plays percussion and composes music for contemporary dance classes and performance.
Victor Nicholls plays improvised and experimental music on guitar and fretless bass. He anchored the fiery folk group Scarp (World Music Album of the Year winner in France), played Albert Ayler-influenced swamp jazz with saxophonist Tim Hill and electronic lounge-core improv with trombone/theremin player Harry Dawes in Big Hair. Victor has played with theatre orchestras, brass bands and post-punk groups. He is a member of Evening Star and a duo with jazz composer Martin Pyne. 
Running time 120 minutes
Tickets can be purchased by cash only from reception at The George or
Click Here to Book Tickets Online
All £12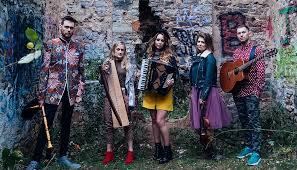 Wednesday 8th April 2020 ~ 8pm - Calan
This international award winning band from Wales are back on the road with their infectious rhythms and high energy routines to celebrate the release of their latest album-Solomon They come with accordion, harp, guitar, fiddles and Welsh bagpipes along with a virtuoso performance from a champion step dancer. 
A fresh and vibrant sound with a pounding beat set against the backdrop of old traditions. Songs include the legend of Wales' very own fairy realm with a tale of magic, myth and mischief along with some of the most beautiful and haunting melodies.
They have introduced a new generation to Welsh music – and continue to do so as they tour Europe, North America, Australia and Asia.
Running time 120 minutes
Tickets can be purchased by cash only from reception at The George or
Click Here to Book Tickets Online
All £16